A good pair of glasses can make an outfit, but you don't need to spend a fortune on designer glasses in order to achieve the look you want. A little secret that many eye care professionals aren't aware of is the world of eyeglass wholesale. Whether you are shopping for on-trend sunglasses to offer your customers or are in need of everyday pairs that speak to your customers' personalities, wholesale sunglasses distributors will help you do just that—for a lot less than you'd pay elsewhere.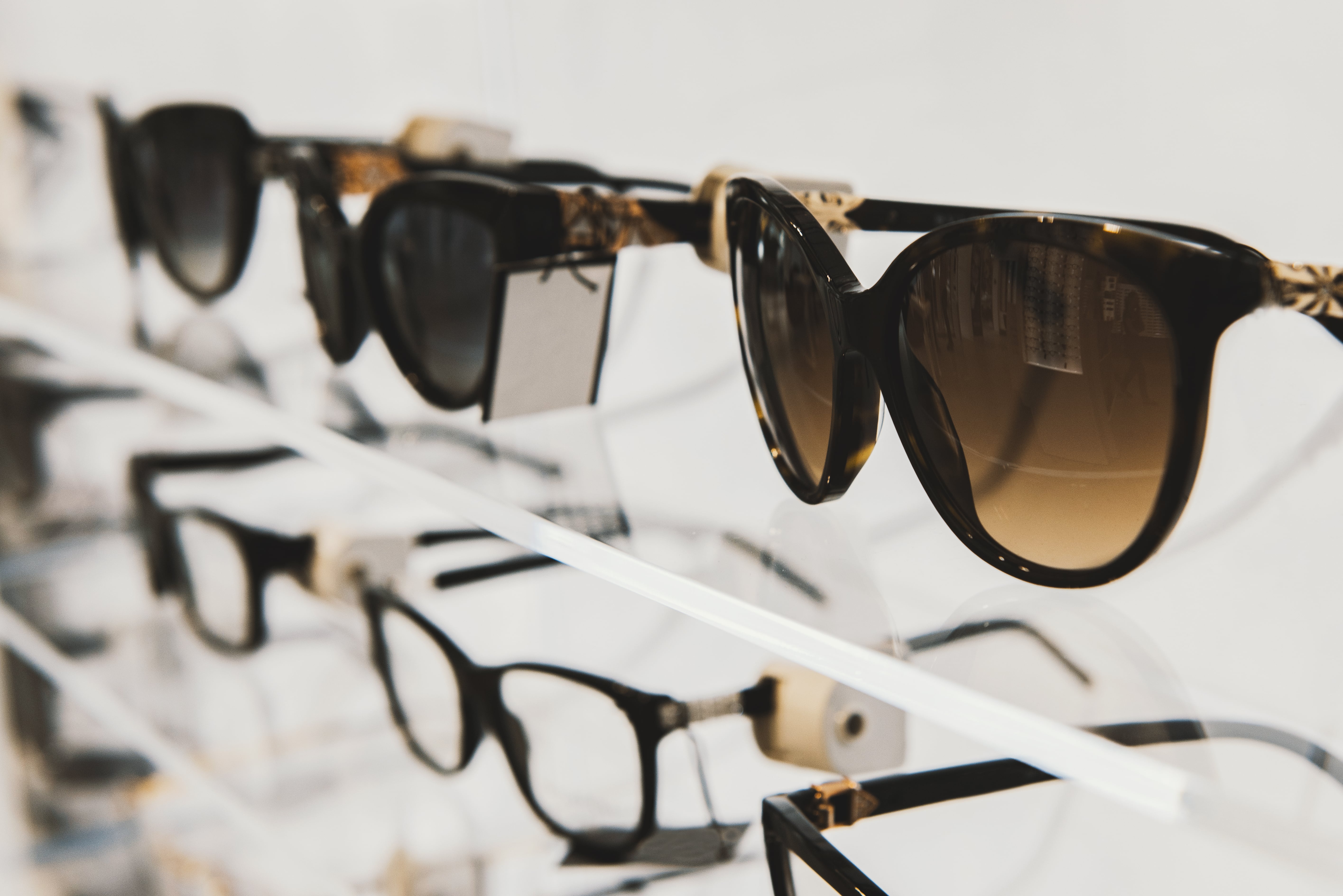 In fact, eyeglass wholesale takes it a step further, making the process of buying sunglasses and eyeglasses seamless. When you shop wholesale, you get kits of six to 24 pieces, making it easy to offer different varieties and letting your customers effortlessly switch up their daily look, all while still wearing their favorite brands. With wholesale designer glasses, you are able to order multiple glasses for the price of one in the big box stores, allowing you to fill your collection and stay on-trend, no matter how diverse your clientele is.
The best part about wholesale eyewear is the focus on brands. When many people think of cheap wholesale sunglasses, they think just that: cheap. But rather, wholesale eyeglasses and sunglasses put a big emphasis on offering high quality brands to the eyecare professionals they sell to. Whether you are looking for classic eyewear brands like Ray Ban or hope for more fashionable selections like Chloe or Elizabeth and James, wholesaleeyeglasses.com has options for all of it. If you are just started out in eyeglass wholesale, or are an eyeglass professional looking to revamp your offerings, here is a quick cheat sheet to some of the top brands we offer.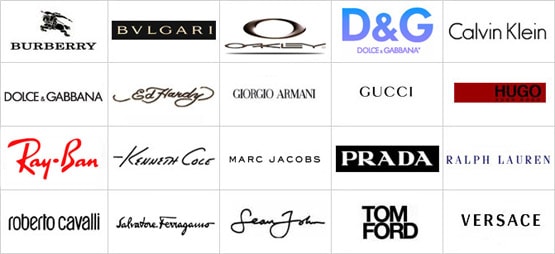 Brooks Brothers
Brooks Brothers is a classic brand that has stood the test of time. In fact, it is the oldest men's clothier in the United States, so it makes sense why men of every age and caliber flock to their stores for everything from clothes to daily eyeglasses. Order their classic metal styles in a 12-piece kit.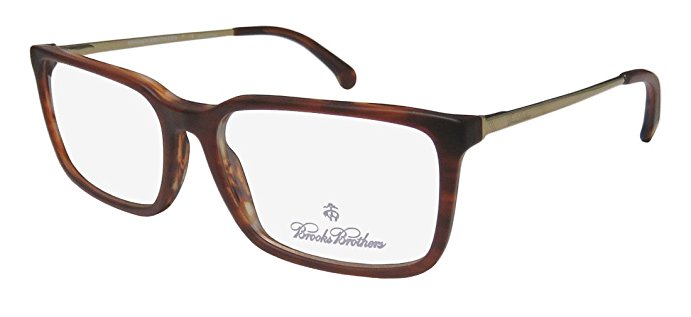 Calvin Klein is great for their versatility—especially in eyewear. The selection of glasses and sunglasses they present each year range from classic to stylish, with options for every age. Plastic frames are gaining popularity for everyday glasses, and Calvin Klein offers these in all different colors and shapes. As for sunglasses, just like their jeans, a good pair of Calvin's will last you a lifetime. Find a 12-piece sunglass or eyeglass kit or a mixed 24-piece eyeglass kit.
Chloè
It's all about being posh and making a statement with Chloè. A Chloè girl is a known fashionista, with the trendiest women from France to America sporting their bags, perfume and eyeglasses. For customers that are looking to stand out from the crowd, Chloè offers glasses in unique colors like pink and orange and even has half plastic frames, a style gaining traction on runways and sidewalks around the world. Find a 12- or 15- piece eyeglass kit.
Elizabeth and James
Created by the famous Olsen Twins, Elizabeth and James has made a name for themselves as a luxurious brand, almost untouchable by the everyday person. Luckily, with eyeglass wholesale, your customers can wear their eyeglasses without spending beyond their budget. Their eyeglass style leans towards thicker frames and muted colors like tortoise and beige, the perfect addition to any on-trend outfit. Find a 6- or 12- piece eyeglass kit.
Emporio Armani
An Armani man is a classic man with style and Emporio Armani glasses are the first step to achieving that look. The man who wears Armani isn't afraid to take a risk with their fashion, but mixes classic elements not to feel too out of place. His glasses do the same, offering clear frames for sunglasses and dark, bold colors for his eyewear. From a 15-piece of classics to a 12-piece mixed set, you'll find what you're looking for with Emporio Armani wholesale.
Lacoste
Need a sportier option for more active clientele? Lacoste is a great brand for all active eyeglass wearers from tennis players to golfers, and more. The thicker frames allow for more support and less chance of cracking during extreme modes of exercise. For those that just like the style, they also offer metal frames that are thinner and easier for everyday wear. Find a variety of kits from 12- to 15-pieces.
Maui Jim
Maui Jim is known for their sunglasses, and for good reason. They are so well made, that many people only buy Maui Jim when searching for any sunglass needs. From simple, classic frames to circular and darker options, Maui Jim offer the style your customers want, without sacrificing any of the quality. Find a 12-piece kit.
Oakley
Oakley is popular for their sunglasses, but they do a great job with eyeglasses as well. Their styles are endless and vary from black, thick frames for the sportsman to pinkish tones for the trendy women. They even offer options you won't see on any other brand, like lime green exteriors and two-toned frames. Find 10-, 15- and 24- piece kits.
Prada & Prada Sport
Wearing Prada instantly screams style, no matter what else you are wearing. Throwing on a pair of Prada glasses with your everyday work wear will instantly make your outfit shine. Find tortoise shell and thick, black frames that make even the most mundane outfits look trendy. Find a variety of kits. For a sportier vibe, look for Prada Sport options. These thick, plastic frames are extremely durable and made-to-wear for heavy sports. In fact, this kit is our most popular sportswear kit! Find it here.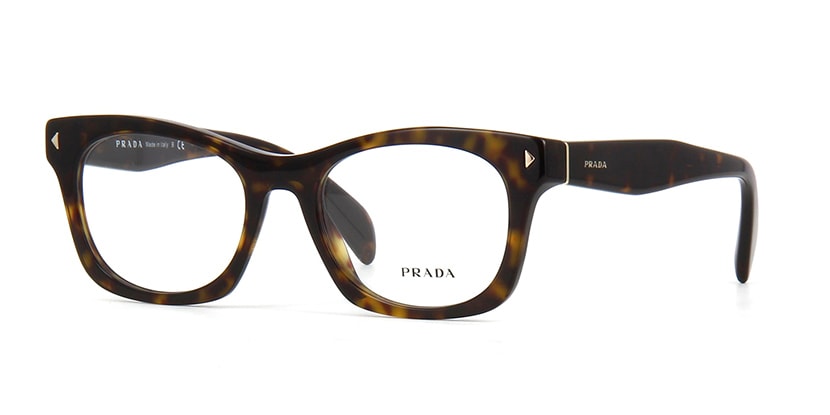 Ray-Ban
There is nothing quite like a classic pair of Ray-Ban's. Quite possibly the most popular brand in the eyeglass world, Ray-Bans are not only on-trend, they usually start the trends. Plus, people of every age, gender, and income level can wear them due to their variety of styles and overall affordability. From classic wayfarers to large aviators and rounded eyeglasses, you'll find all your clients needs in our variety of kits.
For more brands and to see what we offer, visit wholesaleeyeglasses.com.
Recent Posts
A good pair of glasses can make an outfit, but you don't need to spend a fortune on designer glas …

Why Is Selecting the Right Frame Shape and Size Important? Everyone is different and their cho …

What Is the Difference Between Retailers and Wholesale Eyewear Suppliers?If you go into your local …